Gill Filter PRO (40 pieces)
Size Guide
Sizing
Gill™ Mask & Gill™ Mask PRO
Getting the right fit for your respirator is important to protect you from airborne contaminants. Choose a size closest to your face measurement by referring to the sizing chart.
Learn how to get your face measurement or watch video below.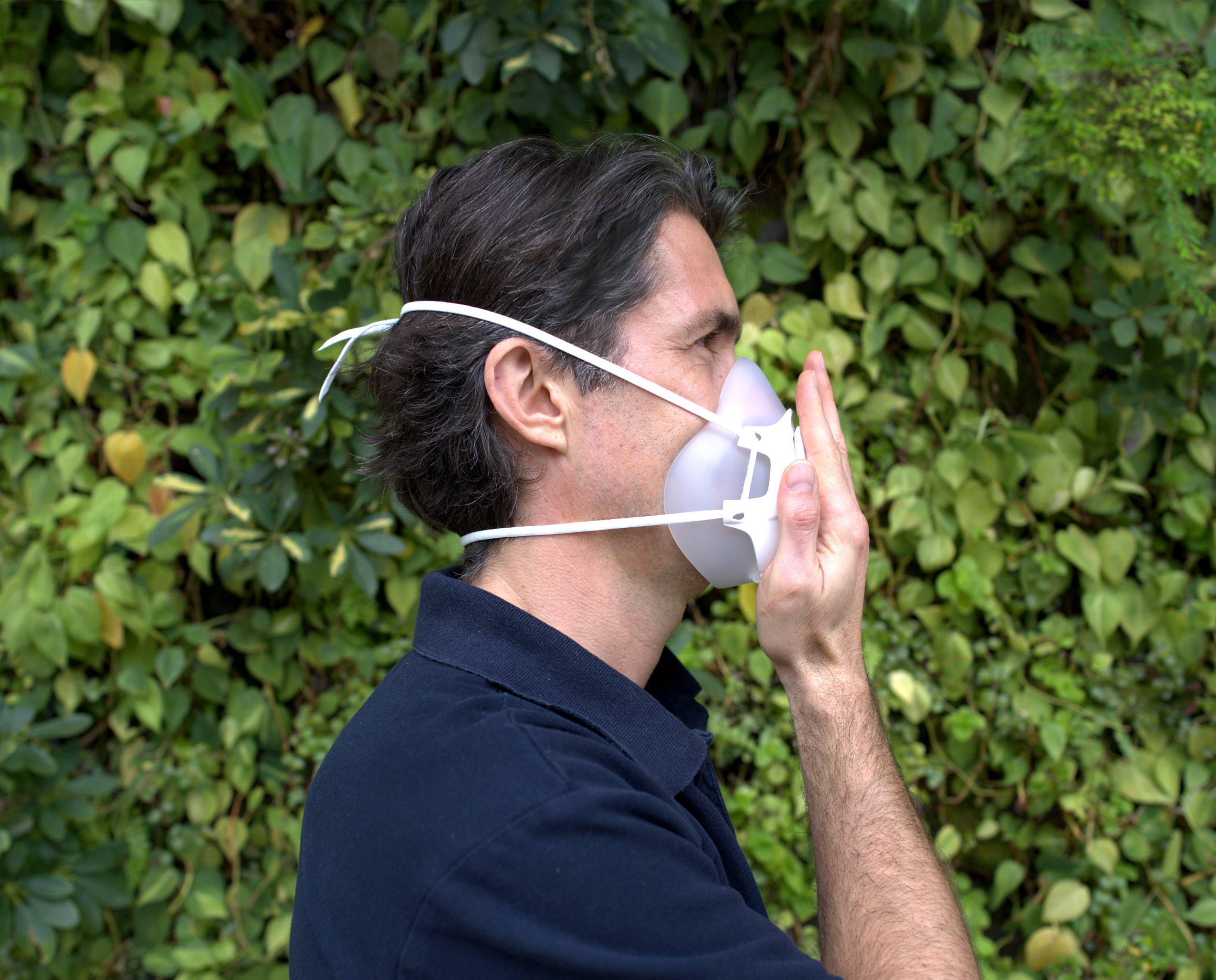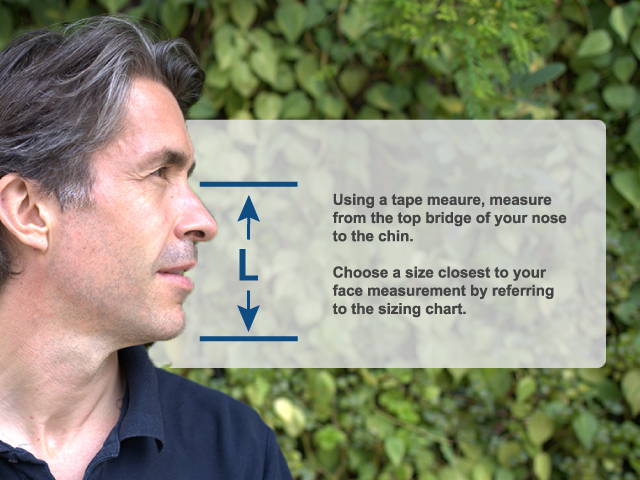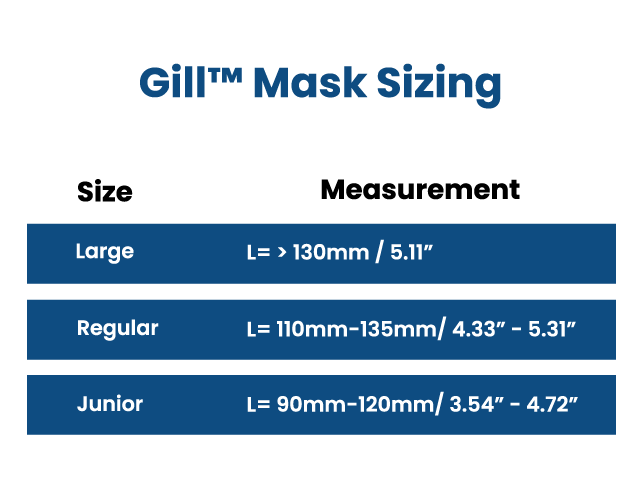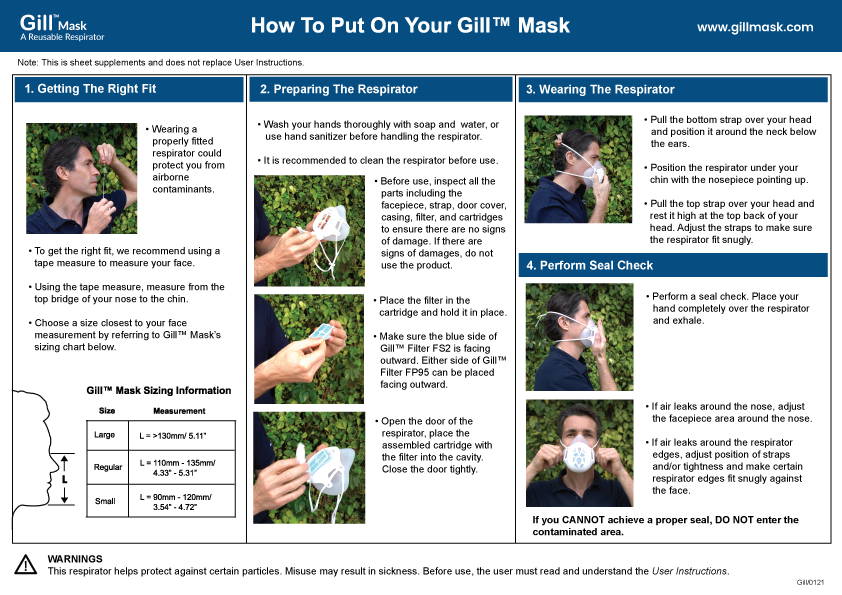 Regular price

$20.50

Sale
---
---
---
Gill™ Filter PRO P95 is a single-use, non-sterile, disposable filter designed to be used with Gill™ Mask PRO reusable respirator.

Gill™ Filter PRO P95 has Particulate Filtration Efficiency (PFE) >95% and is able to filtrate particles up to 0.3 micron. 
Learn more about Gill Filter PRO certifications here.
Content of Gill™ Filter PRO
Content


1x pack Gill™

 

Filter PRO (40 pieces/ pack)
Not happy with quality
Two of the 3 filters I tried did not properly fit the cartridge and are useless. Don't know how many others will have that problem and I don't want to touch them all until I'm ready to use them. These aren't like the non-pro filters where you can cut another mask to fit. Luckily I have 2 of those masks so I guess I'll go back to using them. Too bad because it seems like I wasted money on the mask and now the filters. I should have know there was some problem with this company when the pro mask black and upgrade have been unavailable for months but an option to pre-order continues to show.
Quality Control Issues
Out of 5 filters I pulled out of 40 filters in the box, already 2 of them are misfits that can't be used as they would render a sizable gap, which I had to throw away. At this price point, with this kind of quality control, the 40-piece box is not a good option. Even at 50 cents per filter price point, it's already too expensive as now I can get KF94 masks at less than 50 cents per mask. I can also get a Hepa filter that fits Gill Pro in exact size that lasts a month and is made of H13 filter paper for around $1 per piece from China.
Feel like nothing !!!
In addition to the confidence in grade N95 protection. The filter makes me feel like nothing is between my nose and the open space. I use it four hours a day and replace a new filter every two days. I just received another two boxes and two new masks for my family. Very happy experience. Feel safe, thank you!
Surpassed expectation!
As a pregnant PE teacher, I need good protection and good breathability. With Omicron about, I felt I wanted to step up my coverage to an n95 from my fabric mask. Unfortunately, those paper and N95s get so dirty anytime I touch my face to adjust it after handling balls, ropes and all the other equipment. Also, the heavy breathing of being very active left my mask dripping wet. I couldn't very well go to a staff meeting at the end of the day with a soaked dirty muddy mask! Pregnancy doesn't help my lung capacity and going up hill or up stairs with my N95 was pretty miserable.
The Gill-pro mask came in a reasonable amount of time, is very comfortable to wear all day, has a great seal that keeps me feeling safe, and is far easier to breath through than my N95! The moisture from my breathing catches in the curled edge away from my face and can be emptied easily. (An amazing amount of moisture we breath out!) The kids (1-6th grade) said they can still understand me fine, though I sound like ______. Darth Vader, a scuba diver, etc. They also say my mask is very cool and they want one too!
I got Gill masks for my parents and husband and a lifetime supply of filters. I spent far too long evaluating every option I could find on the internet and choose this one as one of the most affordable options both for the mask (1/2 the cost of other options) and replacement filters (1/10 the cost of other brands). I was looking for light weight, good fit, highly breathable. I got the basic mask and upgrade kit for myself and the pro for the rest of my family. I like that to try a different size, I can buy the cheaper basic mask and switch out the pro part.
(promo code ArielStarlight if this helped you decide!)