---
Gill™ Mask is a respirator that is reusable, comfort inspiring and a cost-effective personal protective solution to the common facial mask. Gill™ Mask is a wearable half facepiece elastomeric respirator with a defining feature of allowing its user to exchange cartridges with self-selected filters. The facepiece is made of silicone to conform to and allow for a tight seal against the operators' face. The internal filtering cartridge is replaceable and may be easily loaded. Its sealed design effectively directs all airflow through the filter-cartridge system without leakage during breath strokes. Gill™ Mask's protective attributes are enhanced upon selection of Medical Class 1 approved filtering media to be paired with the cartridge (ie., ASTM LEVEL 1-3, KN95, N95). The filtering media is inserted by the user into a removable cartridge which holds the filter in-place behind a locking receptacle door.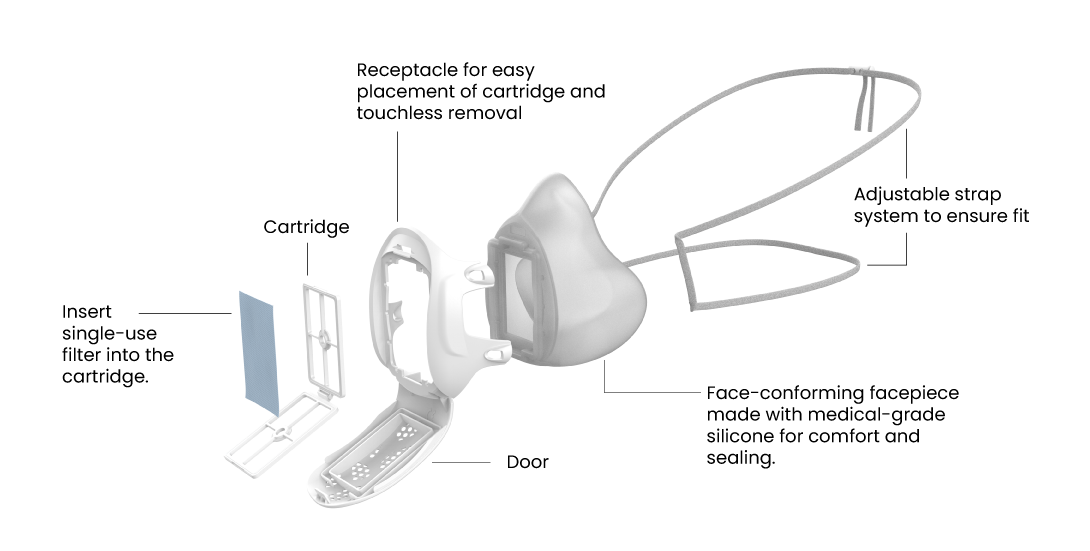 Gill™ Mask uses less raw filter than conventional face mask and can extend the life of a single surgical mask filter by six times.
Wearable and reusable, Gill™ Mask can be used up to two years, after which the silicone and plastic components can be recycled.
Gill™ Mask is designed in biocompatible soft silicone to prevent facial bruising, chafing or irritation, while the adjustable strap system takes pressure off the ears and provides a comfortable fit for longer wear.
---
Gill™ Mask is Class A Medical Device notified to Health Sciences Authority (HSA) of Singapore. Gill™ Mask also obtained the certification for GB 2626-2006 classification for air-purifying particle respirator with filter Particulate Filtration Efficiency (PFE) > 95%.
Gill™ Mask is available in three sizes - Large, Regular and Junior.
View sizing chart for measurement.
---
Wearing a mask that fit your facial structure is important. To determine the correct mask size, we recommend that you use a ruler or measuring tape to measure from the bridge of your nose to your chin. Match your measurement to Gill™ Mask Sizing Chart.
---
Gill™ Filters are designed to to be used with Gill™ mask Reusable Respirator to protect the wearer from transfer of microorganisms, and particulate material.
There are two types of filters available - FS2 (surgical mask equivalent) and FP95 (N95 mask equivalent).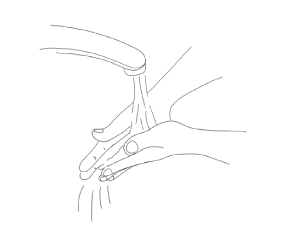 Wash or sanitize your hands.
Insert surgical filter or FP95 filter into cartridge.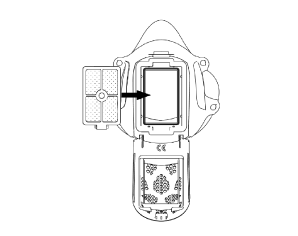 Insert cartridge into Gill™ Mask and secure with the door.
Place mask over face and adjust the strap to your comfort. Exhale air and make sure air does not escape from the sides of mask.
We are looking for distributors worldwide to grow our global footprints. Our aim is to pave the way towards a better and smarter mask to protect healthcare professionals, frontline workers and individuals with a better way to breathe.