Gill™ Mask Referral Program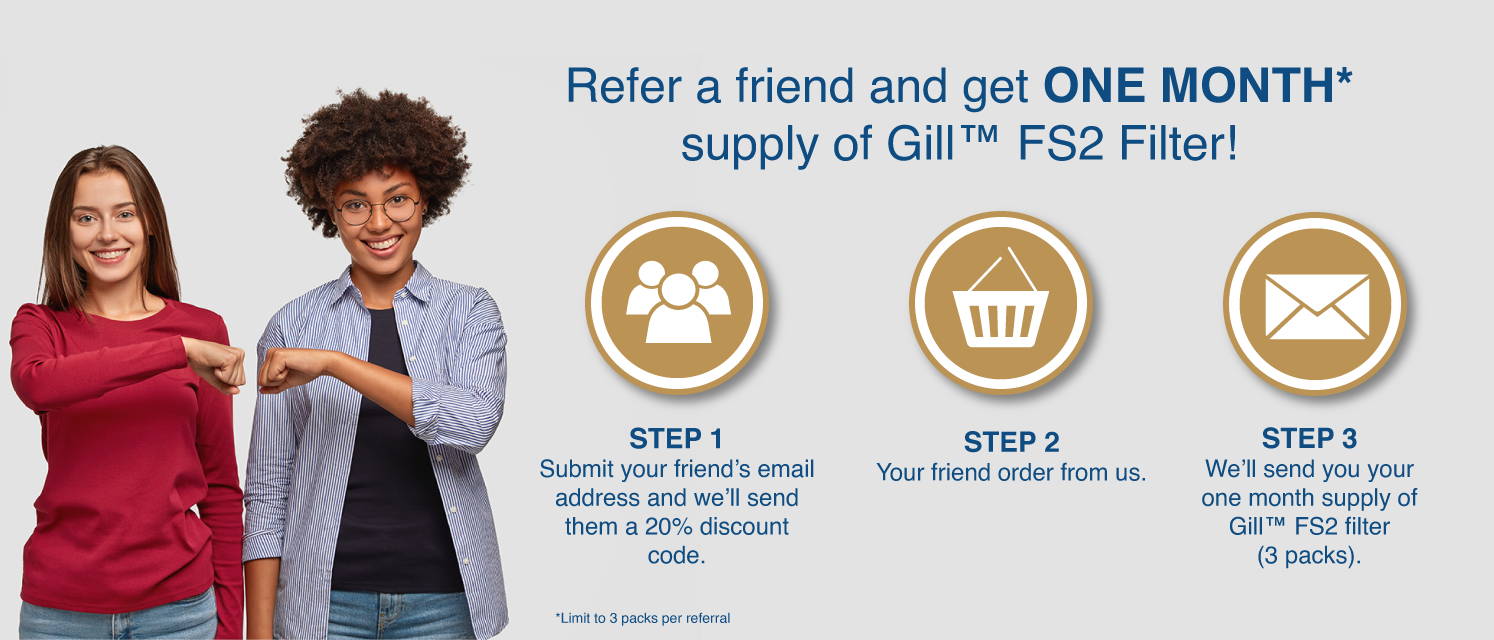 By submitting this form, you will be bound by there terms & conditions and you acknowledge that you satisfy all eligibility requirements. "Gill Lab" means Gill Lab Inc. and Gill Lab Pte Ltd.
1. The referral program is organized by Gill Lab.
2. This offer is limited to three (3) packs of Gill™ filter PER referral.
3. Gill™ Lab reserves the right to offer either Gill™ FS2 or Gill™ FP95 filter or replace the item of the same value for any reason beyond Gill Lab's reasonable control.
4. Gill Lab's privacy policy shall apply to this referral program and is available here.
5. How the program works. Using this site, you can follow the on-screen instructions to refer friends, family members or colleagues whom you personally know ("Friends"). Users may refer a maximum of fifty (50) friends throughout the entire program. Once an individual makes a referral, he/she becomes a "Referrer". Referred friends must complete the task as described in the referral message.
6. Restrictions. Referrers cannot refer themselves or create multiple, fictitious or fake accounts. You may not (a) tamper with the program, (b) act in an unfair or disruptive manner, or (c) use any system to participate or receive any benefit in the Program.
Follow Us on Social Media!